The Virtual Pew News
Issue 4
Tuesday August 8, 2006
Welcome to the 4th edition of The Virtual Pew News. A lot has gone on since the last issue and God continues to use this ministry to accomplish His purpose. What a joy to share in that experience with so many now, from those in Iraq serving their country through service in the military, to those in other countries, such as Ireland, Australia and other locations across North America who have shared via forums, email, and blog postings.
Normally every, July I take 3 weeks to be involved in activities with my family, and to observe my son participate in the USA National Greco and Freestyle Wrestling Championships. For the last 3 years he has attended the United States Olympic Training Center in Colorado Springs, then, a week long National Team camp in McPherson Kansas, and then off to Fargo North Dakota, where he has competed in the USA National Greco Championships and Freestyle Championships. He has the distinct honor of placing each time. I recently wrote a blog regarding this and it can be seen at various locations including the following:
The Virtual Pew
MySpace
One of the things that I hear on occasion is the criticism of being involved so much with family. Imagine that, a pastor who is involved too much with his/her family! Yea, we all hear about how bad PK's (Preachers Kids) are, but we seldom ask the question as to why many are the way they are. In truth, growing up and spending a large part of my early teenage years as a non follower of Jesus, I observed and noticed that many PK's had a deserved reputation. I observed first hand young PK girls who were among the wildest I knew. I also observed this reputation following them through adulthood as I became involved in Christian and Non Christian music. It wasn't uncommon to hear some of the recognizable names in popular music talk about a young woman who used to be a PK and then talk about how wild she was.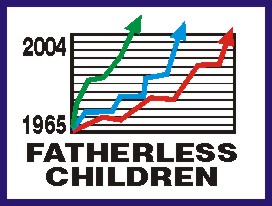 Why does the PK phenomena exist? I think one of the reasons is most Preachers, Ministers, Evangelists, People in Ministry, Christians in general, have made the same mistakes many others have. We don't realize God desires our first line of ministry to be our family. How can we expect to have an impact on the life of someone else when we can't, or don't have an impact on those closest to us?
Over the years I know I have failed at times, but in the long run, I know God's truths to be true, and I know the approach to parenting I have engaged in to be effective. I have a beautiful young daughter who is now married, working in a great career, who just this week is starting graduate school at Wichita State University. A dad can't ask for much more than to have his future son in law ask permission and blessings on a marriage prior to even asking for the hand of his daughter. A dad can't ask for much more than getting communications from people all over the country who has observed the mannerisms and attitude of a son who has gained a national reputation for his wrestling ability.
I think one reason individuals don't observe the full blessings of God in these areas is because they haven't given their families the time God requires. I have said for a long time now, you can tell a lot about a person by their children. While this isn't always the case, it is more often than not a good measuring stick.
This all doesn't mean that times aren't difficult.
You can read about that in the blog listed above.
God has a way of protecting and bringing his children back around though, and I have seen that occur, and know it will occur again. As I sit in this hospital waiting room as my wife is now undergoing a procedure to check for cancer I have confidence in the ability of God. We have faith and confidence that no matter what the situation, God is bigger than all our needs. If we have to endure difficulty, God has the ability to give us courage, and strength to endure the difficulties for His glory.
I haven't gotten as much writing done since the last update but I have the following:
The Virtual Pew / Hollywood Jesus:
Rainy Days and Mondays Always Get Me Down
Video Sermons
Fargo, Wrestling Forums, Friends, Roller Coasters
Jesus at the Grocery Store
Video Message 2, Calming the Storm
MySpace:
Rainy Days and Mondays Always Get Me Down
Matthew 18:13-20 / The Church
Fargo, Wrestling Forums, Friends, Roller Coasters
Jesus at the Groc
ery Sto
re
Calming The Storm
There has also been a lot of ongoing communication with a large number of contacts, via internet, email, phone conversations and in person. A sampling of those contacts follow and I encourage you to pray for each of these individuals and situations.
A gentleman has been going through difficult times due to a confrontation and the way it took place. This individual recognizes some faults in his life, but the way we confront others sometimes can have a negative impact. I know this lesson all too well.
There is the individual who grew up in a Christian family as a PK. Over the years he revolted and moved away from his faith. Recently we came into contact and this ministry. Since the initial contact we have had several communications where he is now exploring his walk with God. He has recognized his own need to renew his relationship with Christ and is progressing on that journey.
Another thing that continues to amaze me is individuals who are critical of the ministry to the Wrestling Community. I'll be the first to admit, sometimes, while I love this ministry with a passion, it is quite a challenge. Truth is, many in the wrestling community, while searching for spiritual truth; also have issues with contemporary Christianity. Yet for many the search is real, and thankfully many are willing to come, seeking advice, help and often prayer.
What type of help? Today I meet with a young, recent high school graduate who I helped coach on one of the wrestling teams I am associated with. This young man comes from a tough inner city upbringing and has had to face his own issues and challenges. While he was a great wrestler he signed for a scholarship to play football. Without an education, the future is not promising. The other truth is, he has been beaten down so hard from his life that he is lacking self confidence. I am meeting with him to try and reassure him of his abilities, and the opportunity that God has provided him. To be as big and tough looking as this young man is, someone who didn't know him would have a tough time realizing he has such a tender and kind heart. I am praying God will use our time to provide encouragement and confidence.
I am hoping a relationship develops like has developed between myself and another wrestler named Daniel. One of my greatest joys was coaching Daniel in the Kansas Kids State Tournament several years ago. Daniel at the guarantee of placing, runs up to me jumps up in my arms and tells me with tears in his eyes that he is so glad he is going to be placing at state for the first time. Daniel went on and placed in Kids state, his Junior year of high school. The match was special because my son was wrestling in the semi-finals match and I missed my sons match to coach Daniel.
Daniel went on and joined the Marine Corpse after graduation. As part of his responsibility he the obligation to protect the President of the United States. He is one of a select branch with this responsibility. Recently while on leave, Daniel returned home and as usual we got together. During the visit he introduced me to his new fiancé and asked me to perform the wedding ceremony for him this next June. We spoke about a lot of things, the purpose of marriage, God's plan for marriage and much more. God has opened doors that are a blessing to me.
There is more, like the individuals who have maintained contact through the wrestling forums. The close friendships I have, even those who consider themselves atheists. God has opened doors, but the truth is that Satan has also attempted to close those doors and often times challenge my spirit. On one of the particular forums, I am currently taking a break from participating. Maybe God will move me back into it, I am sure He will, but for now I need a break.
Then there is ministry coming up, ministry I am looking forward to:
Every year I make an excursion to Winfield Kansas for the Walnut Valley Music Festival. I enjoy the time alone, time with friends and time enjoying good music. In years past I have only been able to attend for limited times and for purely selfish reasons. This year I am excited for the ministry I know God is going to provide. This year, I am taking the old cross from United at the Cross, and setting up a ministry camp. This camp will be a place where people can come for prayer, fellowship, ministry, and generally a good time. For those familiar with this festival it is one of the largest and most respected festivals in America. Overnight Winfield Kansas becomes one of the largest cities in Kansas. There are thousands, and thousands of individuals who camp out and participate at the festival which lasts from mid August until the third Sunday in September. I am planning on being there providing ministry with The Virtual Pew for the last week and a half of the festival.
A wrestling related ministry I am promoting this next year is Church on the Mat. As in many sports, youth tournaments and activities now take place on Sunday's. I am not saying I support this or even like it. However, the need still needs to be addressed. I am contacting tournaments and offering something I have been doing at several large tournaments over the years. I am making contact to offer a church service on the mat the Sunday morning of youth wrestling tournaments.
I will have simple, short services I can do for those in attendance. I have heard from many in the past of their appreciation for tournaments who are willing to do this. There are no restrictions of any group legally, to prevent this from happening. I have started making contact to numerous tournaments offering this service free of charge. Of course I will have cards and information about the ministry and The Virtual Pew, knowing full well that God will open doors for ministry in individual lives.
Of course I am still speaking and making contacts across the country for those speaking opportunities. I am also dedicating more time to writing. The truth is it is time for The Virtual Pew and this ministry to take off. I am moving forward full swing and continue to be excited about the things that are happening with The Virtual Pew. I currently have two people who are learning how to do the bookings for me. Sandi in the St. Louis area and Bobe in the Phoenix area are doing these bookings. I could still use individuals in other regions of the country helping with this. If wanting to make some additional money, contact me at the address provided.
Your Help:
The truth is while this ministry is exciting it can't continue without ongoing support. We need your support to carry on more than ever. Over the last few weeks I have dipped into the reserve funds for my salary of $400 per week. Of that we tithe 10% back into various ministries. We currently have funds to last at most until the first of December. This does not take into account any additional funds needed for things like Winfield Admission, gas, expense, and any benevolent help that we provide. Bottom line is we need your help. We need it both in a spiritual sense with your prayers, and in a practical sense with your tithes and offerings. Tithes and offerings are needed not just in a financial sense but in a giving and ministry sense, in services you can provide for The Virtual Pew.
We have tried to not ask for funds and make a big deal of it at The Virtual Pew, but we are at a time that it makes sense to let everyone know of our need. Many have asked how they can help, it is really quite simple, prayer, services, and financial. We need people to take over various aspects of ministry to keep it ministry growing and vibrant. The amount and type of gift is not as important as the willingness to give. From a financial perspective, if every person receiving this email, sent $35 over the course of the year we would have enough money to fully function within our budget, plus providing over $21,000 annually in benevolent assistance to families and individuals in need. Of course some can send more, and some have to give less, but we can all give and support. The question is, does the ministry mentioned above, and others that we are providing worth it? I challenge that you can't find many ministries more effective for the dollars than this one. I encourage you to visit The Virtual Pew and see for yourself, or for that matter give me a phone call and let me tell you personally about the ministry that is taking place. If you do, or check out the even the links provided here, I think you will agree, it is well worth it.
As many know I have a special place in my heart for ministry specifically provided for persons with mental illness. As a result of articles that have been sent in, in the past, I am including the follo
wing article.
Mental Health Related Article:A REVIEW OF TECHNIQUES IN MANAGING YOUR DEPRESSION
By Stanley Popovich
Some people have a difficult time in managing their depression. Sometimes, their depression and fears can get best of them. As a result, here is a short list of techniques that a person can use to help manage their depression.
One of the ways to manage your depression is to challenge your negative thinking with positive statements and realistic thinking. When encountering thoughts that make your fearful or depressed, challenge those thoughts by asking yourself questions that will maintain objectivity and common sense. For example, your afraid that if you do not get that job promotion then you will be stuck at your job forever. This depresses you, however your thinking in this situation is unrealistic. The fact of the matter is that there all are kinds of jobs available and just because you don't get this job promotion doesn't mean that you will never get one. In addition, people change jobs all the time, and you always have that option of going elsewhere if you are unhappy at your present location.
Some people get depressed and have a difficult time getting out of bed in the mornings. When this happens, a person should take a deep breath and try to find something to do to get their mind off of the problem. A person could take a walk, listen to some music, read the newspaper or do an activity that will give them a fresh perspective on things. Doing something will get your mind off of the problem and give you confidence to do other things.
Sometimes, we can get depressed over a task that we will have to perform in the near future. When this happens, visualize yourself doing the task in your mind. For instance, you and your team have to play in the championship volleyball game in front of a large group of people in the next few days. Before the big day comes, imagine yourself playing the game in your mind. Imagine that your playing in front of a large audience. By playing the game in your mind, you will be better prepared to perform for real when the time comes. Self-Visualization is a great way to reduce the fear and stress of a coming situation.
Another technique that is very helpful is to have a small notebook of positive statements that make us feel good. Whenever you come across an affirmation that makes you feel good, write it down in a small notebook that you can carry around with you in your pocket. Whenever you feel depressed, open up your small notebook and read those statements.
Take advantage of the help that is available around you. If possible, talk to a professional who can help you manage your fears and anxieties. They will be able to provide you with additional advice and insights on how to deal with your current problem. By talking to a professional, a person will be helping themselves in the long run because they will become better able to deal with their problems in the future. Managing your fears and anxieties takes practice. The more you practice, the better you will become.
The techniques that I have just covered are some basic ways to manage your depression, however your best bet is to get some help from a professional.
BIOGRAPHY:
Stan Popovich is the author of "A Layman's Guide to Managing Fear Using Psychology, Christianity and Non Resistant Methods" - an easy to read book that presents a general overview of techniques that are effective in managing persistent fears and anxieties. For additional information go to:
http://www.managingfear.com/
We recently had an individual contribute his eBook for daily poetry readings on The Virtual Pew Forums. Those poems can be seen on a daily basis in the Worship section. The contributor is, and can be contacted at:
Poetry Selections on the Pew:
One of the blessings of The Virtual Pew has been the contributions of many around America. We are glad to announce the recent daily contributions of Poetry in our Worship section. The book,
Streams
was written by W. Roger Lee. This has been a wonderful contribution for reflection and meditation. I have personally been using the poetry as a starting point in my daily devotions. Visit the Worship Forums on The Virtual Pew for more information.
I would also like to remind everyone, that our bodies are a temple of God. If you haven't already visited
http://www.faithandfitness.net
A sampling of recent articles include:
FIND BALANCE IN LIFE
GOD'S AMAZING SECRETS TO NEVER HAVING A HEART ATTACK
GET DOWN AND DIRTY
FAMILY HABITS ARE HARD TO BREAK
Take a look, you will soon see why I enjoy this wonderful web site.
That is about it for now, I appreciate your reading of the bi-monthly newsletter and ask that you prayerfully consider how you can help The Virtual Pew, is it financially, service, prayer, or a combination of each of these. Until next time, God Bless, and hopefully you continue to fall so much in love with Christ today, that you can't help but sharing Him with someone you come into contact with tomorrow. God Bless you all.
To become a part of The Virtual Pew, visit,
http://www.thevirtualpew.com/
To learn more about me visit
http://www.furches.org/
I am also active on MySpace at:
http://www.myspace.com/mikefurches
I have another blog at
http://blog.myspace.com/mikefurches
To visit the Hollywood Jesus group at MySpace with membership by numerous Hollywood Jesus reviewers visit:
http://groups.myspace.com/hollywoodjesus
For a more in depth weekly study and conversation you an visit:
http://virtualpewsermon.blogspot.com/
where you can access deeper teaching and ultimately videos for viewing and teaching. You can contact me via email at
mike@furches.org
or
mike@thevirtualpew.com
For those interested in knowing more about my own story, contact me for a free e-copy of my book The Keystone Kid in pre-edit form.